Greens. Reboot. Future. A weekend of great speakers and big topics.
Reboot is for anyone asking big questions about what's wrong with our society and what we, together, can do about it. The Greens are excited to bring together great speakers and big topics and want you to join in. Help us maintain our grassroots democratic approach to social change and develop our principles of peace, sustainability and social justice.
Dates: Saturday 20 and Sunday 21 September, 2014
Venue: Guthrie Theatre, UTS Design and Architecture Building CB06, 702-730 Harris Street, Ultimo
Preliminary Program
Saturday 20th September
Registration 9AM
Welcome 9:30AM
9:35 Saturday # 1: Money flows, people flee, inequality globalizes – Lee Rhiannon, Kate Lee, Nick Riemer, Nour Dados
11:00 Saturday #2: Life in Aboriginal Australia now: 4 leaders speak – Aunty Hazel Collins, Jenny Munro, Barb Shaw (tbc), Aunty (Dr) Juanita Sherwood
13:30 Saturday #3: Climate change beyond denialism: Back to the market, or…? – Holly Creenaune, Gareth Bryant, SPEAKER (tbc)
15:00 Saturday #4: "One term Tony": If we beat them, what comes next? – Adam Bandt, Jim Casey, Elizabeth Humphrys
16:10 Saturday Final: Our dangerous world: How do we get closer to peace & human rights? – Donna Mulhearn, Stuart Rees, Michael Brull
Social event at UTS bar from 17:30
Sunday 21st September
Registration 9AM
Welcome 9:30AM
9:35 Sunday #1: Are we being watched? Should we be afraid? How real is our democracy? – Scott Ludlam, Wendy Bacon, Ruby Hamad, Brendan Molloy
11:00 Sunday #2: ANZAC's long shadow: How do we demilitarize Australian culture? – Marilyn Lake, Mehreen Faruqi, Peter Slezak
13:30 Sunday #3: What would a real education revolution look like? – John Kaye, other speaker tbc
14:45 Sunday #4: If the 1% rule, is a Green government possible? – Natalie Bennett (Skype), Shane Rattenbury (Skype), Stewart Jackson, Tad Tietze
16:05 Sunday Final: Standing up, sitting down, locking on: Direct action rebooting our future – Scott Ludlam, Aidan Ricketts, Julie Macken
Conference cost:
Weekend standard price: $40  |  low-income price: $20
One-day standard price: $20  |  low-income price: $10
Includes morning & afternoon tea.
Register interest in childcare – to be confirmed
Map of Guthrie Theatre, Harris Street, Ultimo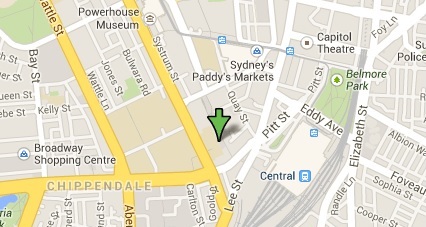 20th September, 2014 9:00 AM   through   21st September, 2014 5:00 PM
| | |
| --- | --- |
| Weekend standard | $ 40.00 |
| One-day standard | $ 20.00 |
| Weekend concession | $ 20.00 |
| One-day concession | $ 10.00 |